SEXUAL FULFILLMENT AND SELF-CONFIDENCE
INTIMATE COSMETIC SURGERY in Paris
INTIMATE COSMETIC SURGERY in Paris
I am a medical doctor specializing in plastic, reconstructive and aesthetic surgery in Bogotá, Colombia, but also in France and Great Britain by the General Medical Council.
I am qualified and authorized to practice plastic surgery in Great Britain by the General Medical Council and in France by the Conseil National de l'Ordre des Médecins.​
My solid training and my experience in prestigious practices in Paris, Bogota and London with plastic surgeons specialized in aesthetics and recognized throughout the world allow me to offer treatments of excellence. As a surgeon, my intellectual activity extends to a field where technicality, know-how and artistic creativity are intimately linked.
I continue to develop my expertise by attending courses and congresses to be able to offer techniques with proven effectiveness and durability, as well as high-level care.​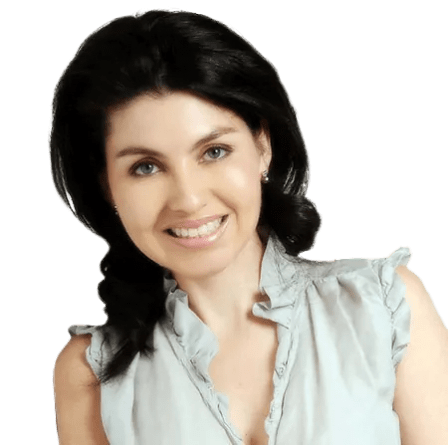 INTIMATE COSMETIC SURGERY
Labia minora reduction — tightening back the vagina after childbirth or after muscular damage — restoring volume to the labia majora — on the clitoris, fixing a hypertrophic hood or reconstructing after excision — for men, all existing penis enlargement techniques: nowadays, medical procedures are able to intervene on the functioning or the aesthetics of the genital sphere, and the intimate surgery for women, as well as for men, is part of it .
INTIMATE COSMETIC SURGERY in Paris
Doctor Guzman is wholeheartedly dedicated to satisfying her patients. She practices a wide range of treatments or interventions to bring the best solutions to your problem.

If you feel overwhelmed by the wide range of procedures, or if you're unsure of which technique is right for you, you can lean on Doctor Guzman's expertise and let her advise you on the most appropriate technique for your well-being and comfort. Speak with Doctor Guzman today, and benefit from her proficiency .
When should surgery be considered and what can be expected?
We encourage you to ask Doctor Guzman. Also, feel free to consult our information regarding Medicine and intimate surgery .
In many cases sex therapy is a solution that deserves exploring.

Dr. Guzman devotes a section of this site to explaining the benefits of sex therapy, and how sexotherapy works .
Besides sex therapy, there are also plastic surgery solutions outside the intimate sphere, as well as non-surgical solutions that may not be available to everyone:
Dr. Guzman talks more about this in her other site — this one being mainly dedicated to intimate surgery .
INTIMATE COSMETIC SURGERY in Paris
LISTENING AND STAYING DEDICATED
My job is to guide you to the best solutions. The vast majority of my patients' problems are seduction issues, so I think you may be interested in a discussion about the relationship between seduction and sexuality and the role of surgery in these relationships .
A HIGHLY QUALIFIED SURGEON
As my list of medical and scientific references shows, I keep permanently informed about the latest works in the field of plastic surgery of the intimate sphere, and I often take part directly in scientific research.
FROM GRIP TO POSTOPERATIVE FOLLOW-UP
First of all, the important thing is to provide the right environment for you to feel comfortable describing your problems, in order for us to ensure we make the right diagnosis. This takes place over the course of one or more consultations, which are part of a rigorous — and highly regulated — process designed for you to make an informed and calm decision.

Once you have made your decision, the priority is to maximize the likelihood of unmitigated success for the intervention. Each approved clinic for cosmetic, plastic, or reconstructive surgery in which I intervene was selected with the utmost rigor so you can rest easy.

After the operation, I will organize one or more follow-up consultations to ensure healing is taking its normal course, to check on your state of convalescence, and finally to verify the positive consequences of the intervention. Throughout this time, I will be at your disposal to answer any question you may have.